Apparently even NASA is wrong about which planet is closest to Earth – Big Think
Three scientists publish a paper proving that Mercury, not Venus, is the closest planet to Earth.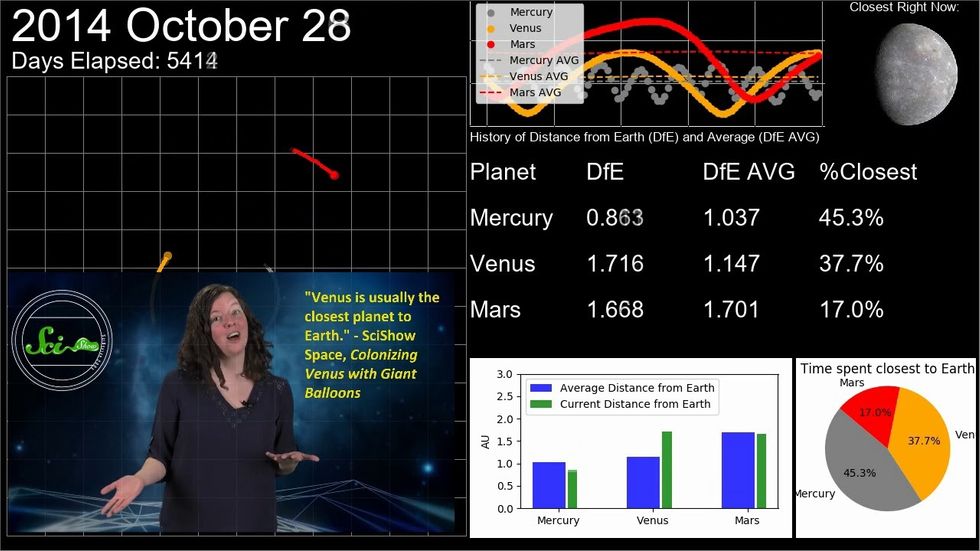 Earth is the third planet from the Sun, so our closest neighbor must be planet two or four, right?
Wrong! Neither Venus nor Mars is the right answer.
Three scientists ran the numbers. In this YouTube video, one of them explains why our nearest neighbor is… Mercury!
Did Musk pick the wrong planet to die on?
Elon Musk has said he wants to die on Mars.
Image: upload.wikimedia.org
By 2024, Elon Musk wants to land humans on Mars the billionaire entrepreneur h…