Global daily COVID cases are increasing at the fastest rate yet, and India's second wave is a key reason why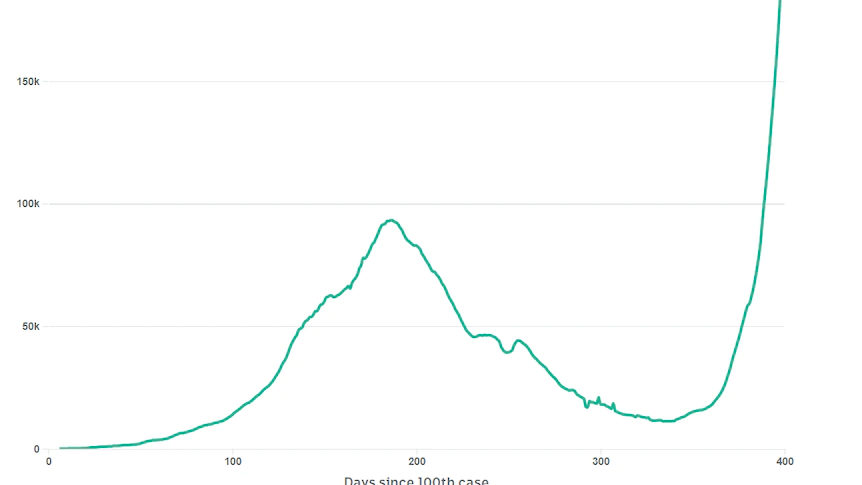 More than 5.2 million new cases of coronavirus were reported across the world last week.
It's the largest number of new infections confirmed in a single week, and a staggering number considering more than 141 million cases of coronavirus have been reported since the pandemic began.
World Health Organization (WHO) director Dr Tedros Adhanom Ghebreyesus said it was the eighth week of increasing new cases in a row.
The number of people dying each week has also been rising.