How the Prime Minister's language has changed during the coronavirus pandemic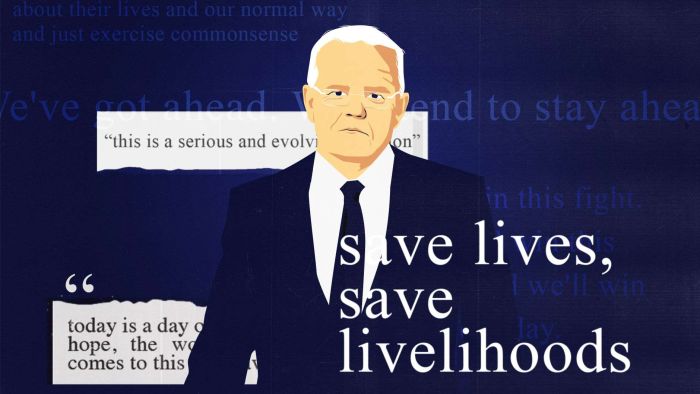 A year ago today, when Scott Morrison described the "rapidly evolving" situation surrounding a mystery virus in China, odds are he had no idea how significant it was about to become.
The Prime Minister, along with our chief and deputy medical officers, quickly became the face and voice of the pandemic, appearing on our TVs to deliver unprecedented announcements and steer the national response to the unfolding emergency.
Unsurprisingly, the language he used to garner support and rally the nation twisted and turned in time with the ever-changing nature of the pandemic.
We've trawled through every transcript from Scott Morrison's press conferences from the past year and re-experienced the highs and lows of the pandemic. This is what we found.