Strongman competitions aren't just for men. Why more women are stepping up to test their might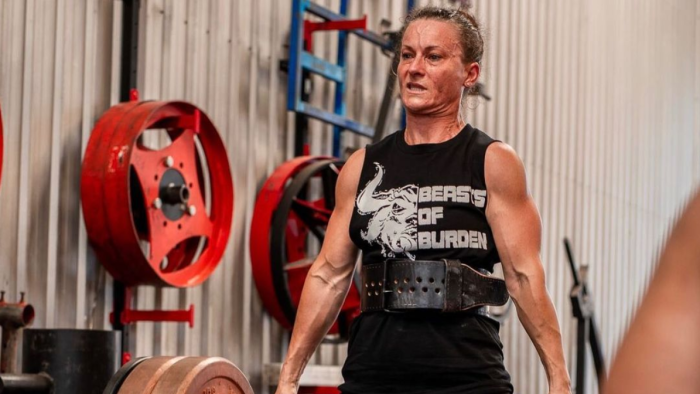 Strongman competitions once struggled to attract competitors, but now more people are training for the sport — and it's not just men.
Key points:
Top-level strength athletes have raised the profile of strongman training in recent years
Gym trainer Drew Spriggs says more people are taking up the sport to test their strength
Around 100 people are competing in a strongest competition in Brisbane on Sunday
Around 100 competitors will take part in an event to find "Brisbane's strongest" at the RNA Showgrounds today, including mother-of-two Athelia Soley.
Ms Soley found strongman training when she vowed to get fit after having children.
"Everyone says it's really hard to lose weight after 40 and I was like, 'Well, I better get cracking,'" she…