Sydney, Victorian travellers return to Qld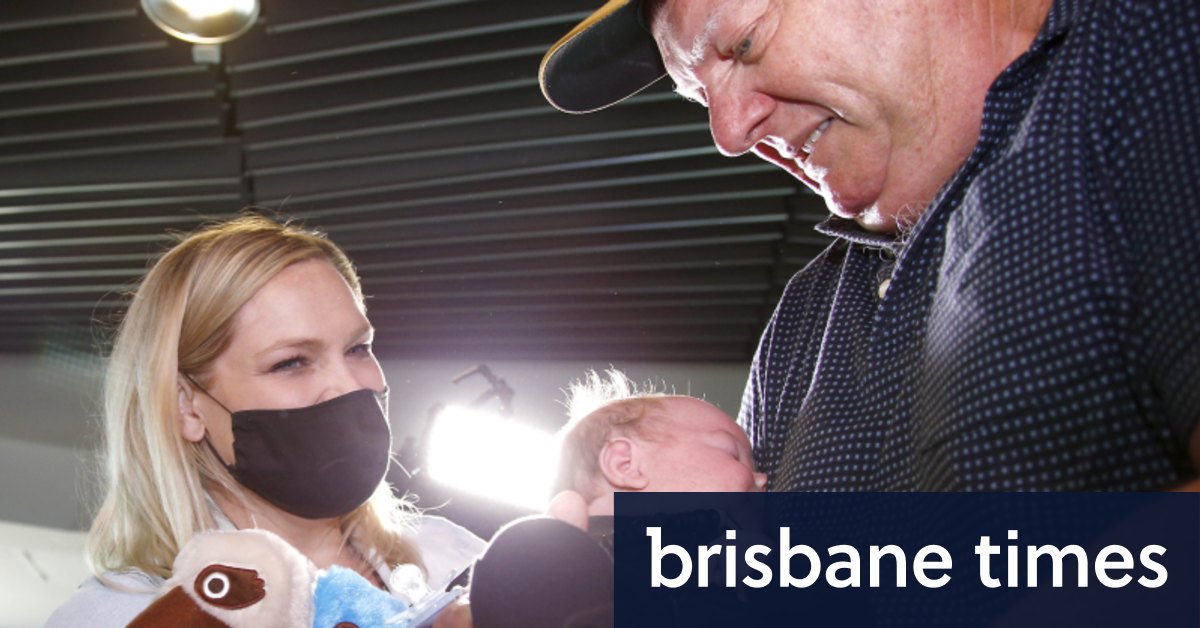 Ms Somers lives in Melbourne, but grew up on the Sunshine Coast and her parents still live there.
Loading
"Ted was a high-risk pregnancy and he came early, so it was a bit nerve-racking and tough not having my family around for that," she said.
"It [the reunion] was very emotional, it just felt really special.
"Col is a man of few words, but the fact that there were a few cheeky tears from Col [when he met Ted] was huge in itself.
"He's been champing at the bit all week, he got a [baby] capsule and fitted it in the car, and he drove down from the Sunshine Coast to meet us."
Ms Somers hasn't booked a return ticket to Melbourne yet, but will spend at least a week or two in Queensland before enjoying a "leisurely trip home".
The background music…